If you look around in the media today, it's easy to see that the Dystopian genre has blown up (pun intended, since it's usually all post-apocalyptic).
Image from: reddit.com (iamverysmart)
Thanks in part to the popularity of book series like
The Hunger Games
,
Divergent
, and
The Maze Runner
and their adaptations into movies, readers are itching to get their hands on even more dystopian titles to see which one will be the next big thing.
One thing that all of these titles have in common is that they fall under the Young Adult category, with teen protagonists showing us the world as they struggle to make the best out of tough situations. Dystopian books in general deal with some pretty heavy source material—elitist societies where those born with a silver spoon stand on the backs of the downtrodden who do all the heavy lifting, diseases wiping out almost an entire population, wars tearing the world as we know it apart and forcing those left behind to rebuild, zombie outbreaks, and natural disasters changing the earth as we know it. Though they might sprinkle in the general teen angst, the protagonists deal with a lot more than what to wear to the next school dance or what college to go to.
Image from: tvfeels.com
With the insurgence (Insurgent! Get it? Tris? No?) of Young Adult Dystopian novels invading our pages and our books, it begs the question of where the New Adult Dystopian novels are hiding. After all, it's not just teenagers dealing with these post-apocalyptic circumstances. What happens when you have protagonists in a dystopian book that fall into the age range of the New Adult category? You might be surprised to find that some of them are hiding in the Young Adult Dystopian lists you might be browsing for your next post-apocalyptic read.
Image from: http://frostingpeetaswounds.tumblr.com/
With the popularity of this genre in Young Adult fiction, it's no surprise to find some titles still use that categorization or just get put under the YA branch because the protagonist is still technically considered a teenager. Let's take a look at some titles currently categorized as Young Adult Dystopian but might be considered New Adult: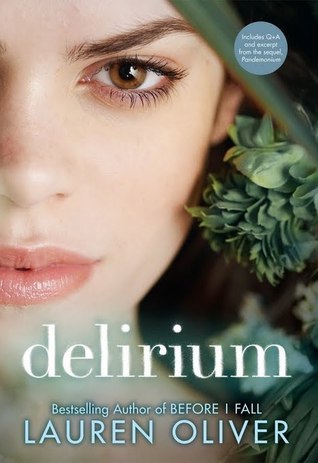 In this society, love is viewed as an illness you must be cured from at the age of eighteen. Lina, the protagonist, is just months away from her procedure and looking forward to it, having witnessed this disease destroy her mother and break her family apart. Once cured, she will continue on the path set out for her. That is, until she meets Alex, an outcast from the Wilds and sparks begin to fly--those of love, and a revolution unfolding before them.
Lina is about to turn eighteen and dealing with some pretty heavy decisions concerning the rest of her life--choose to have the ability to love, or choose to go with societal norms and expectations. This book might straddle the line between Young Adult and New Adult, and possibly even graduate into New Adult territory completely as the series continues with books two and three.
In a world where greyskins—Morrow's own version of zombies—are running rampant, nineteen year-old Mora must find a way to get protection for her small village, even if it means turning to the powerful and evil Jeremiah to get it. As she undertakes a journey to gain an audience with Jeremiah, she discovers that she has an ability no other human has known to have. She meets others like her, who call themselves the Starborn, and together they set out on a quest to rid the world of the greyskins and eliminate the threat that Jeremiah is proving to be.
Mora is definitely a New Adult protagonist. She's nineteen, and burdened with the responsibilities of taking care of her family, eventually her small village, and then much more than that as the story unfolds.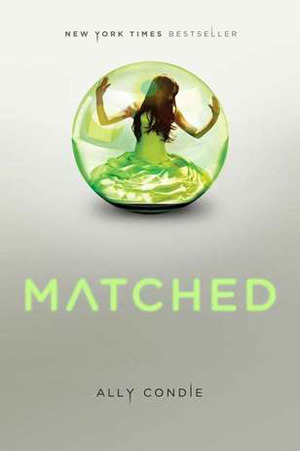 In this strict society where the government decides everything for you, all seventeen year-olds are matched with their mate and given a period of courtship before being forced to marry at the age of twenty-one. When Cassia's match glitches and she is shown the face of a known outcast, she finds that she can't stop thinking about him and begins to doubt the government and the world she knows.
Even though the protagonist is seventeen at the start of this series, I think this might also straddle the fence between Young Adult and New Adult, given that they are dealing with issues such as marriage and the beginning of adulthood.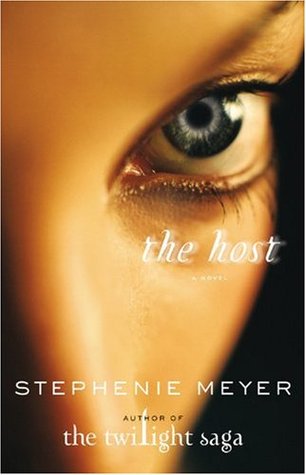 Melanie Stryder is a 21 year-old human chosen to be the host for Wanderer, a member of the parasitic alien race taking over humans. She is able to fight off Wanderer's control and the two form a sort of reluctant union as Melanie shows Wanderer memories of Jared, one of the humans hiding from the alien Souls taking over. Together they set off to find the man they both love and find a way to coexist in a world where the Souls have taken over and those left behind want them all dead.
The Host has been categorized as Adult fiction, but it was released before the New Adult category hit its stride. Melanie definitely falls into the New Adult age range at twenty-one, which makes this a definite New Adult title, regardless of how it is marketed.
Looking for more New Adult Dystopian reads? Here's a list of titles for you to choose from! Don't see a title that you think fits the bill? Sound off in the comments to let us know where you've been getting your New Adult Dystopian fix from.


Find these titles on Goodreads: