On Monday we talked about NA and the Hateful, and also asked you to vote on the next book we'll read for Alley Reads. Go check it out!
________________________________________
I'm super excited to share with you the cover of my upcoming novel: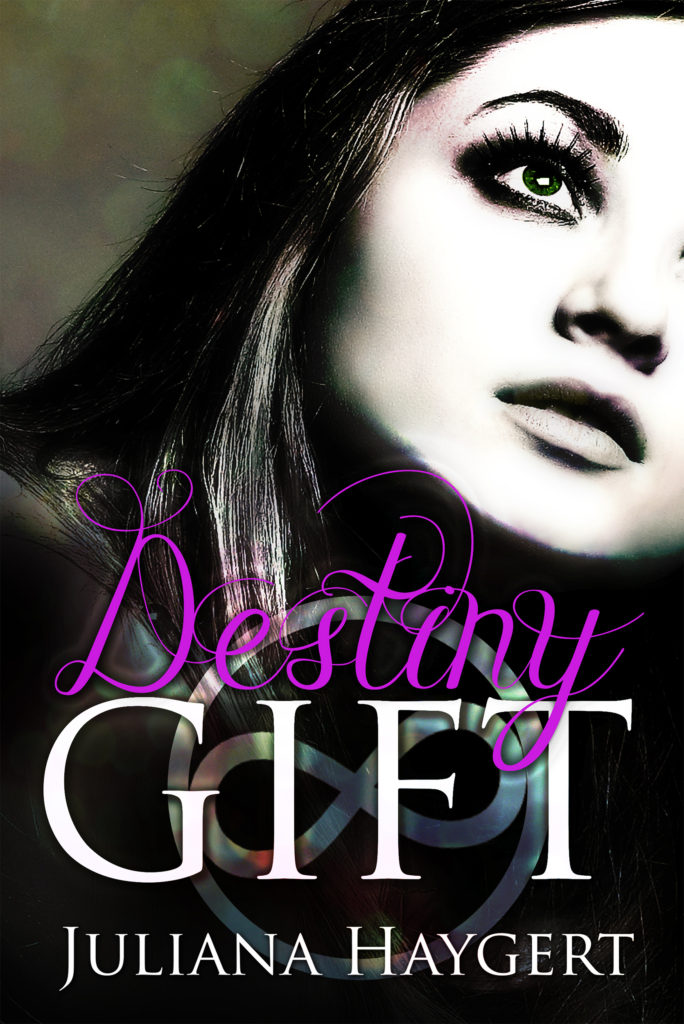 Genre: NA paranormal romance
Word Count: 77,000
Release date: April 9, 2013
Thirty years in the future, a sinister New York City exists in permanent darkness.
A student at the secured NYU, nineteen-year-old Nadine has visions of Victor Gianni, an imaginary guy she has real feelings for. Afraid of being truly insane, she explains the visions away as simple daydreams, but she can no longer deny them when she bumps into Victor in real life. But this Victor doesn't know her, and turns her away. After the encounter, Nadine's visions change to those of eerie fates, gods she's never heard of, demons with sharp claws they are not too timid to use … and instructions.
To discover if she's losing her mind, Nadine follows the vague directions—with the real, rude and reluctant Victor—leading to a man who knows it all: Nadine can restore an ancient creed by unveiling the clues on her visions, and bring sunlight and peace to the world again. But that's only if the demons and the other evil forces behind the darkness don't stop her first.
And here's the paperback version: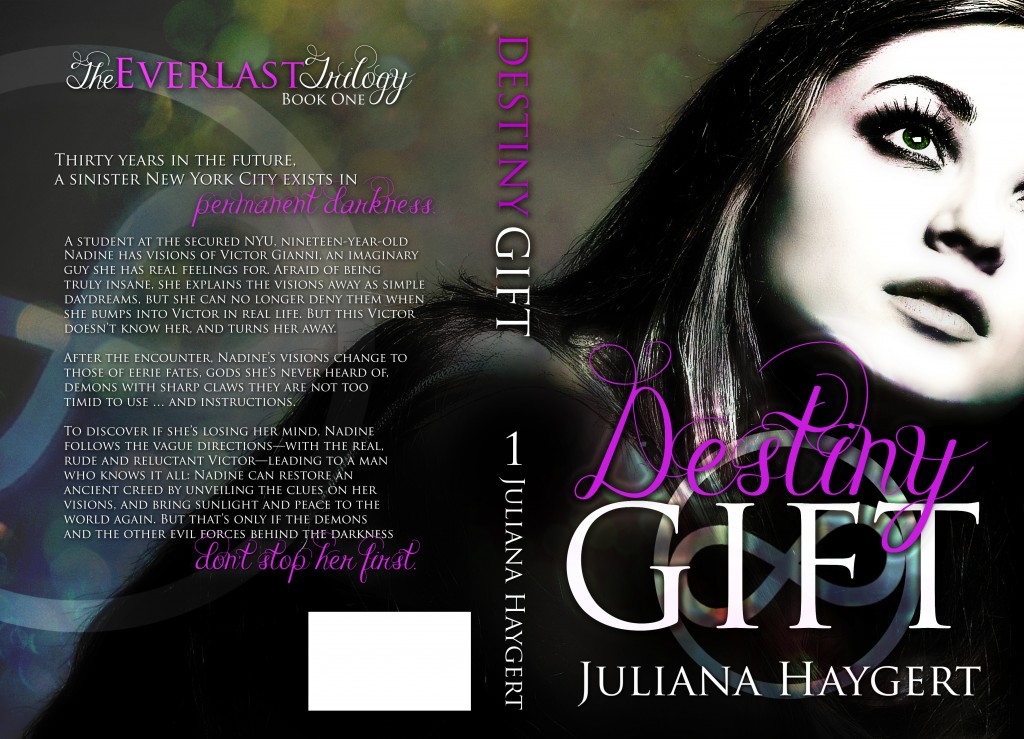 I only have to thank Sarah Hansen (Okay Creations) for her awesomeness … this woman rocks! And she knows it cause I told her a few hundred times ;)
I also want to thank Giselle from Xpresso Book Tours for helping me putting this reveal together. I'm impressed by the number of blogs that signed up!
Enter to win