Hey everyone! Victoria here, and happy Monday to you all! It is a happy Monday for me because my new adult science fiction romance,
THE CRIMSON HUNT
, is now available. I'm so excited and there's no place I'd rather spend my official book birthday than here at NA Alley, fighting the good fight for new adult fiction!
I have a very special post scheduled for today. You see, these people I'm about to discuss are an author and a readers bread and butter. They help authors share their books with the world, and I'm so grateful they exist. Who am I talking about?
Book bloggers of course!
Book bloggers spread the word about the newest novels by reading books and posting reviews. And guess what? They do this for FREE. These people are rock stars. They love books so much that they help others find stellar books to read. How is this important for new adult fiction?
So important!
Before books like Twilight and Hunger Games take off, they usually start on a smaller circuit. Book bloggers review them and spread the word. More and more people read their awesome reviews and pretty soon the books go mainstream! Some very prominent self-published NA authors owe lots of their success to book bloggers. These books' successes start from a grassroots approach. They go from the bottom to the top, and book bloggers are at the start of that helm.
Today with me, I've asked a few to stop by. They're going to talk a bit about their blogs, what they do, and how they got started. Another awesome thing about these ladies?
They review new adult books!
Not every book blogger does, but these ladies do so check them out!!!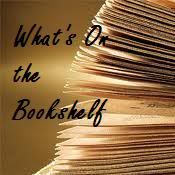 Click to Jennifer's Blog!
Blog Name:
What's On the Bookshelf
Representing the blog: Jennifer
Please tell us a little bit about your book blog.
My blog is What's On the Bookshelf. I review pretty much anything that sounds like a good book. When I first started I reviewed mostly YA, but now it's switched to mostly adult. I love romance, paranormal, fantasy, limited historical, and still YA. I participate in blog tours and will host giveaways occasionally. I have a feature on Monday called Must Read Monday where I recommend a book or series that everyone should have on their tbr list.
Why do you review new adult books?
They are great books to read. I also write in the new adult genre, so it makes sense that I would review them. That age between college and "adulthood" has more freedom while at the same time there is so much growing up left to do. It's a whole world of opportunity and experiencing it through fiction is fun. Not to mention, I'm not too far out of the new adult age...so I can relate.
How important do you think book blogs are to the spread of the new adult category?
I think they are important. Blogging is vital for word of mouth marketing. If you look at followers of blogs, they tend to be bloggers as well. So really, blogging doesn't attract new readers. Bloggers market to each other therefore spreading the word. I tell many of my non-blogger friends about new books, but they find out from me rather than blogs. Not sure if that makes any sense! For spreading the word of new adult it will take a combination of all things. Bloggers are a great start though!
Click to Teresa's blog!
Blog Name:
Readers Live A Thousand Lives
Representing the Blog: Teresa
Please tell us a little bit about your book blog.
My book blog is fairly new but it is also one thing I consider incredibly important. My blog doesn't have a specific focus, it is really just anything that catches my interest. I ramble about everything from young adult to new adult to just plain old adult. My favorites are usually pararomance or urban fantasy but it also has a lot of fantasy and contemporary romance. It really is just where my bookish personality comes out.
Why did you start your book blog?
Well I have always loved reading, but a lot of people I know are not as passionate about books as I am and I was looking for a way to connect with readers who share my interests. So I started a tumblr account that focused solely on books, and while I met some awesome readers, it still lacked that something extra. So I opened up a blogger page and I have yet to regret the decision. I have learned about so many wonderful books because of blogging and I have met some awesome bloggy friends that I can gush about books with forever.
How important do you think book blogs are to the spread of the new adult category?
I believe book blogs are incredibly important when it comes to spreading the new adult genre. Bloggers are the people who obsess and will vehemently back a book we love. I will use myself as an example. I found out about Easy by Tammara Webber through a blog and it is now on of my all time favorite books. Same goes for Providence and Beautiful Distaster by Jamie McGuire and The Wild Ones by M Leighton. If I see that someone loves a book, it makes me curious as to why. Also, bloggers are the ones on twitter constantly raving and discussing our favorites. We are also the people who our friends go to for recommendations when they are looking for something to read. We spread word about books more than we even realize I think.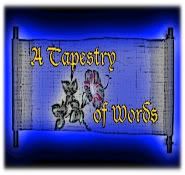 Click to Danya's Blog!
Blog Name:
A Tapestry of Words
Representing the Blog: Danya
Please tell us a little bit about your book blog.
I've been blogging about books for a couple years now. Primarily I focus on YA novels, but I also sometimes read ones that are at the younger ("tween") or older ("New Adult") ends of that spectrum. My blog has a mix of reviews, author interviews, memes, and my own blog features.
Why do you review new adult books?
Because I am a "new adult." I'm in my mid-twenties, and I don't want to read about high school all the time — I've been there, done that! Yet that is what contemporary YA is currently offering. There are precious few books out there published by mainstream publishers that focus on the lives of college/university students, for example. It's encouraging that some of the NA indie books have been doing well, because it demonstrates that there is an appetite for this kind of market, contrary to what many agents and publishers seem to believe. But I'd love to see actual shelves in a bookstore getting devoted to NA, since it would mean that the books would be reaching more readers.
Why do you think there is a lack of book blogs who review new adult books?
Perhaps because there are plenty of people who still don't know about the category of New Adult. It's fairly new, and it's establishing itself in a bottom-up kind of way (through indie authors) rather than a top-down one (through mainstream publishers). I suspect it's harder to get the word out when you don't have the backing of a large publisher to work the marketing side of things. That said, news of New Adult is certainly trickling through the ranks of book bloggers, slowly but surely. I've had readers continue to sign up for my
New Adult reading challenge
throughout the year! And there's a lot more talk about #NewAdult on Twitter this year. I think it's only going to keep growing from here.
Click for Danny's Blog!
Blog Name:
Bewitched Bookworms
Representing the Blog: Danny
Please tell us a little bit about your book blog.
The Bewitched Bookworms have been up and running since February 2010 and we are 3 friends in our 30s who run this Blog together.
Besides posting Reviews, we also love hosting Blog Tours, Author Interviews and Giveaways to make our Readers happy :)
Although we mostly review Young Adult books, we also post about Adult book, Middle Grade books and now, also New Adult book!
Why do you review new adult books?
I (Danny) just recently discovered New Adult books and I was immediately enchanted! When I reviewed my first New Adult book, I realized that there are many readers like me out there, who love this genre, (or category) so much! New Adult gives me something I miss in Young Adult books and I absolutely love the possibilities New Adult books have. They are not as restricted as Young Adult books, but still deal with similar issues such as finding yourself. But the College environment, or simply an environment where parents are out of the daily pictures, offers so many new possibilities and obstacle to overcome. Being 30, I can relate much better to my early 20s at the university than to being 16 in High School!!
Since then I started a Feature on my blog "New Adult Monday's" which received a lot of positive feedback. I strongly believe we need more New Adult and I hope I can help supporting these New Adult authors!
How important do you think book blogs are to the spread of the new adult category?
Well, I hope we are!!! I had a lot of comments on my blog that said "Oh never heard of this before, but I want more!" So yes I hope we make a difference :) Also, to be honest, I think the more we blog about this the better the chances that major publishing houses realize the big market they are missing out on right now!
Eep! Aren't these ladies awesome?
They are completely stellar for all they do, and help both authors and readers everyday.
Thanks, ladies, for helping to promote the NA category!