Today's
Blog Me MAYbe
post has me asking you a question.
Do you use any books on writing craft? If so, which one is your favorite?
I'm assuming I should answer my own question, so here are 3 of my must-haves for writing:
The Elements of Style
by Strunk & White -- don't hate just because you had a horrible experience in middle school with this one. We all had that horrible experience. But I have this theory (that I'm sure a lot of writers have) that you can't break the rules well until you can follow the rules well. The number one thing that's made me a better writer is knowing when hard & fast style gives my novel the very best it deserves.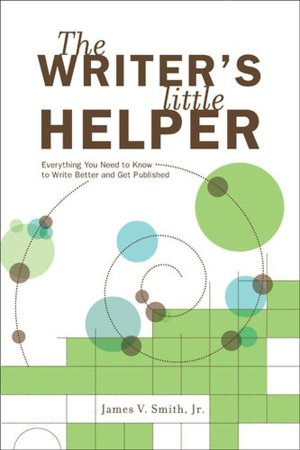 The Writer's Little Helper
by James Smith -- this book has manageable chapters about everything you could possibly want or need to work on with writing; when I'm struggling with a particular little bit of my novel, I can always turn to Smith and he'll help me out. It should be noted that L.G. recommended this book to me and she asked numerous times over several years if I'd bit the bullet to buy it. When I did, I realized I'd been stingy and stupid for years. Fortunately for YOU, they now sell a paperback copy.
Bird by Bird
by Anne Lamott -- this isn't a how-to guide or helpful tips & tricks. This is a book that reminds me why I write, why I care about fictional lives and places, and why I think others should care about those things, too. When I'm feeling really low about my writing, I turn to Lamott, and she picks me back up. She can keep me going when I don't want to anymore.
I'm also a really big fan of "On Writing" books, especially
Stephen King's
and
Jorge Luis Borges's
; and I've heard excellent things about
Eudora Welty's
.
So really, what books have made you a better writer or do you have on your shelf to keep you going through the dark funks that inevitably haunt all writers?